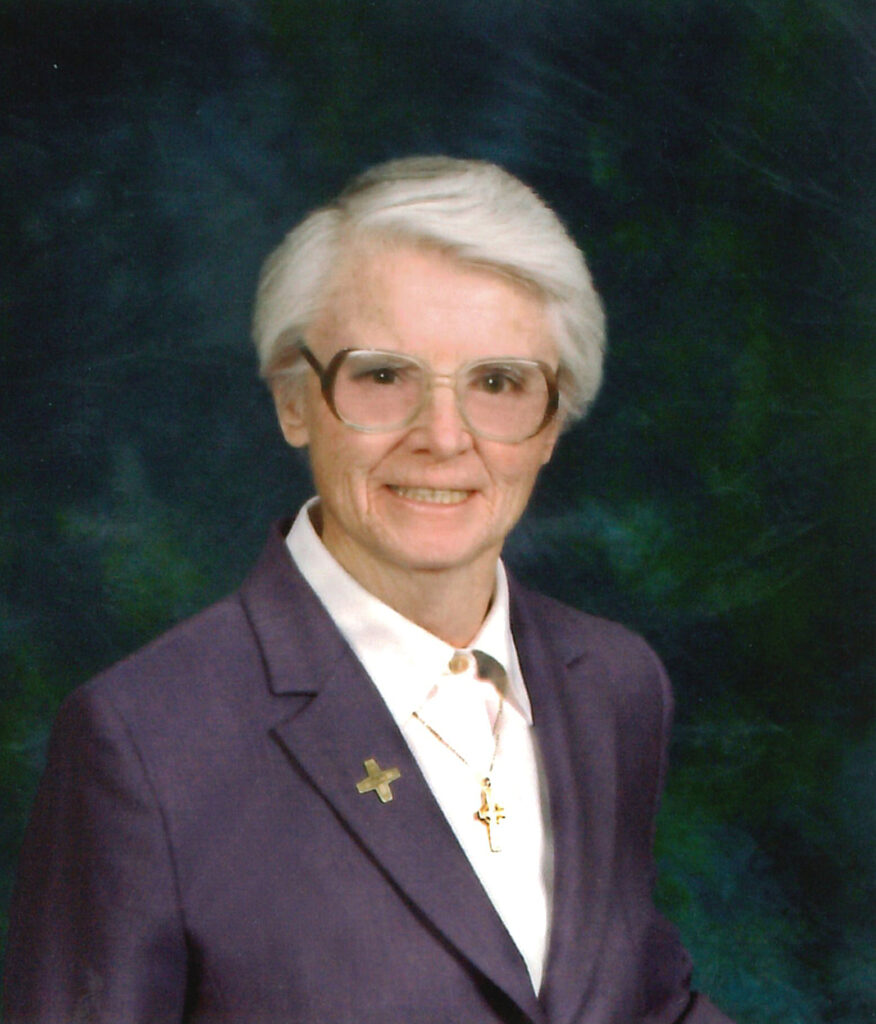 Entered Life: November 19, 1924
Entered Religious Life: September 8, 1944
Entered Eternal Life: November 5, 2023
"To love God as He wishes."
Celebration of Life Service
Livestreamed Service from 11/9/2023: Click here to watch service.
Wheaton Franciscan – Our Lady of the Angels Chapel
26W171 Roosevelt Road
Wheaton, Illinois   60187
Sister Mary Simpkin (Sr. Mary Patrick) was born November 19, 1924, in Sault Ste Marie, Michigan, the daughter of Patrick H. Simpkin and Clara Parry Simpkin.
She entered the Loretto Sisters on September 8, 1944. Entered eternal life November 5, 2023. She taught in various schools in Sault Ste. Marie and in the Chicago area. She was principal of Loretto Academy in Chicago. In 1968, she helped establish the Loretto Extension Service which enables students to finish high school when personal situations would have prevented their graduation.
Sister Mary loved fly-tying, fly fishing, camping, and all the wonder of nature created by God.
She is survived by numerous cousins, nieces, and nephews. She was preceded in death by her parents, four sisters, and two brothers.
Memorials may also be mailed to IBVM Development Office, Box 508, Wheaton, IL 60187.
---