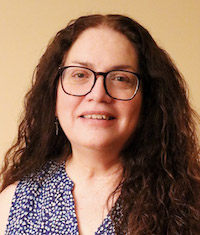 Marianne
Solorio
Administrator
Marianne came to Mary Ward Center in August of 2014. She was born and raised in South Chicago and has worked in her community for 30 years. She began as the Director of Religious Education, then as a Community Schools Coordinator and most recently as Administrator of Mary Ward Center. She is a graduate of DePaul University, wife and mom of 2 adult children. Marianne loves being able to serve the people in her community, and being one of an amazing team of staff and volunteers at Mary Ward Center who strive each day to empower students and help families by connecting them to needed resources. One of Marianne's favorite Mary Ward quotes is, "Women in time to come will do much". It is a favorite because she said that she sees and experiences this every day at Mary Ward Center.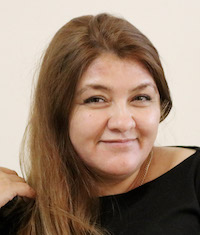 Concepcion
Rosas
Receptionist/Teacher
My name is Concepcion Rosas and I was born in Guanajuato, Mexico. I immigrated to the United States in 1995, with my husband to start our family and in search of a better future for all of us. I attended classes at a local college to learn English, and learned about MWC from a friend. My decision to become a student at Mary Ward Center continues to offer many new opportunities for me. With Sister Mary as my teacher, I was able to understand and comprehend English on a different level. Thanks to Sr. Mary's guidance, she invited me to join the staff of MWC. My role at MWC has grown immensely. I now teach Rosetta Stone classes, assist with the Mujeres de Luz, women's spirituality group and register all new students who to have found MWC. Through of variety of classes and the building of relationship we continue to inspire, encourage and support all of our students, who like me are searching for a better future.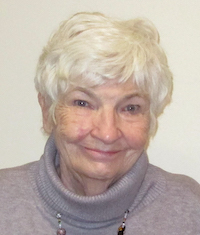 Eileen
Barton
Teacher
Eileen Barton has spent her life on the Southside of Chicago and presently lives in Hyde Park. She is the mother of two and grandmother of three. Her association with the IBVMs began when she attended Loretto High School and has continued over the years. For 35 years, Eileen taught English in the Chicago Public Schools—great preparation for her tutoring activities at Mary Ward Center.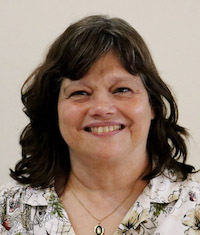 Amy
Gorman
Teacher
Hi! My name is Amy Gorman and I am a teacher at Mary Ward Center in the South Chicago neighborhood. My journey with the wonderful women of the Institute of the Blessed Virgin Mary began about 16 years ago. Sister Pat Pendleton, who passed away in 2016, was a dear, life-long friend of my mother's, and was looking for a part-time ESL teacher. I had just completed a year of teaching in the Chicago Public Schools and was looking for a part-time position. At the time, my husband was deployed in Afghanistan and I wanted to spend more time at home with my daughters. During my student teaching, I worked with a fifth-grade girl who had newly arrived from China with her family. I found that working with her challenged me in a new and exciting way. The timing was perfect, so I was hired to teach part-time at Mary Ward Center. Since that time, I have both volunteered and worked part-time positions teaching English. I started working full-time in 2018, and I became a Companion of the order that year as well. Mary Ward Center does amazing and worthwhile work, and I am so grateful to be a part of it!
Mary Ward Center 3215 E 91st Street, Chicago, Illinois 60617 773 734 2420 Contact Us