---
"I will labour to love all for God."
Venerable Mary Ward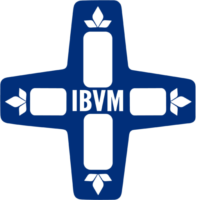 US Region Statement on Immigration
The IBVM Sisters and companions stand in solidarity with the immigrant community. The immigrant experience is often a long and arduous journey, and we strive to offer support when and where we can. Through both volunteerism and financial support, we aim to lighten the burden and be a bright light of hope to the immigrants.
---
US/Mexico Border Ministry
Sr. Christa Parra, IBVM has found her dream job being a loving presence to the vulnerable on the US/Mexico border, specifically in Juarez. There she visits the refugee/immigrants waiting for asylum, attending to whatever needs arise. She brings joy, food, shoes, energy and a sense of belonging to those in the shelter.
Watch the video to learn more about Magnificat House, an intercongregational intercultural community that Sr. Christa established in El Paso, Texas.
---
Kino Border Initiative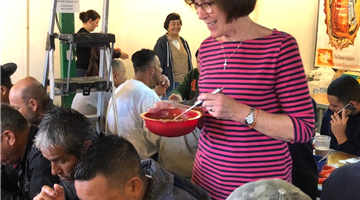 "It is truly a privilege to serve" Mary Novotny
Arizona Companions Lisa Grant and Mary Novotny answered the call for volunteers shortly after the Jesuits began The Kino Border Initiative (KBI) in 2009. Recognizing the lack of basic necessities and man power they jumped right in and began traveling down to the border every month. They arrive in Nogales, Mexico armed with food, clothing and personal items for the multitudes of immigrants attempting to cross the border into Arizona. Each visit they serve 3 meals and engage with the immigrants, especially the families and children.
Throughout the past 10 years many Companions and Sisters have joined Mary and Lisa on their monthly visits. In addition to serving where the need is greatest they have exposed many people to the plight of the migrant. Learn more about KBI.
---