Serving the South Side of Chicago for over 25 Years!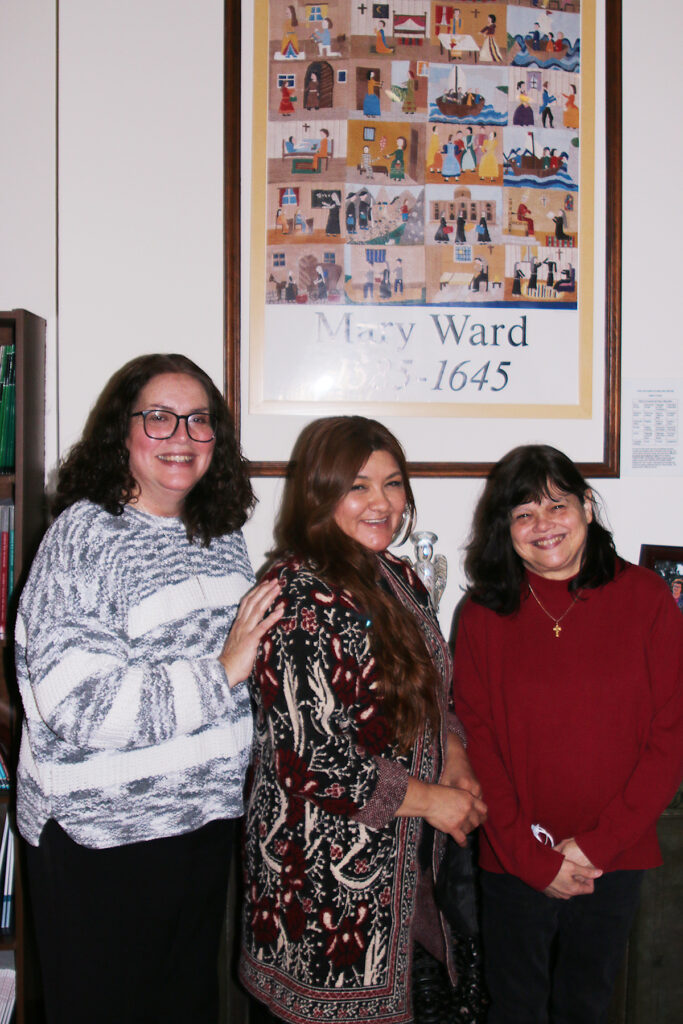 Our Mission
To provide educational opportunities for the people of South Chicago. The staff and volunteers embrace each individual student and journeys with them to reach their true potential.
The MWC Proudly offers:
Computer Classes
One-on-one ESL Classes- In person and remote
Small Group ESL Classes
Conversation Classes
Citizenship Preparation
---
The Spirit of Mary Ward Center
A Very Special Place
To the casual observer the house looks rather ordinary, but for the staff at MWC it is anything but that. That same observer would say the students are there for class, English or computer or perhaps citizenship; but once they cross the concrete bridge and walk through the door, another dimension is apparent.
Standing in the hallway one can't help but feel the spirit of joy and connectedness among the students, Sisters, and volunteers. A map on the wall shows the cities of origin of the students as well as their photos and those of their teachers. The feeling is one of being in someone's home, and in that hallway the unspoken message is clear: We are family not by birth but by heart!
Mary Ward knew of this sense of connectedness. She and her circle of friends were dedicated to sharing their spiritual journeys and working for the right of education to those whom it might have been denied. Mujeres du Luz is a modern reflection of Mary Ward's circle. In a safe environment the Mujeres share their stories of faith and gain strength from each others support.
Mary Ward Center is more than an education center. It is recognized by the community to be a safe haven where when one crosses the bridge, the door opens and opportunity abounds. –Pam Smith, MWC Volunteer, IBVM Companion
Mary Ward Center 3215 E 91st Street, Chicago, Illinois 60617 773 734 2420 Contact Us
---