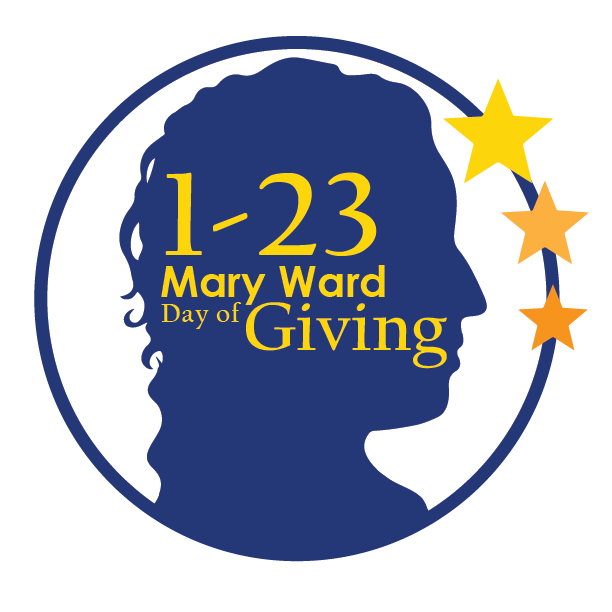 Day of Giving
Monday, January 23, 2023
The Significance of January 23
1—2-3 Go! And she did.
On January 23, 1585, Mary Ward, founder of the Institute of the Blessed Virgin Mary, was born for great things. 438 years later, her Sisters all around the world as IBVMs and CJs (IBVM/Loreto and Congregation of Jesus) continue to carry her determined, joyful spirit.
On 1/23, we celebrate Mary Ward's birthday and memory. We support her work, her mission, and Christ's mission of bringing God's love to the world. "Mission is at the heart of who we are, and love is the driving force that urges us on." This statement opens the chapter in the IBVM constitution on ministry, which has taken IBVM Sisters wherever the need is greatest, for the great glory of God.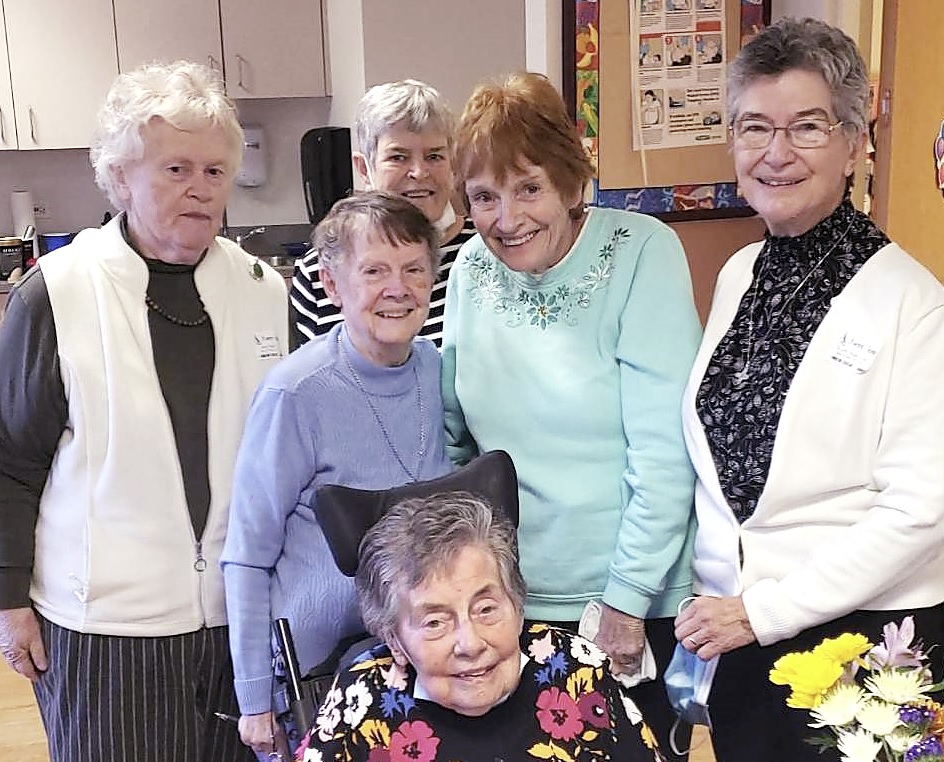 Day of Giving
Traditionally, many nonprofits and religious institutions highlight the first Tuesday after Thanksgiving or "Giving Tuesday" as a day of financial support from benefactors, like you. We've taken this generosity movement and made it our own. This year officially begins IBVM's newest, yearly "Day of Giving." A day that holds special meaning for our community and allows you to directly support the retired Sisters who "went where the greater need was" and followed a dedicated life of joyful ministry.
All donations from the Mary Ward Day of Giving will help our retired IBVM Sisters, supporting their immediate needs for wellbeing and safety.
These needs might include:
Wheel chairs
Walkers
Rollators
Wheel chair cushions
Pressure relieving cushions
TENs units (Transcutaneous electrical nerve stimulation therapy involves the use of low-voltage electric currents to treat pain. These units are placed on the surface of skin where a Sister might be experiencing pain to help ease it. Some conditions that this therapy might help include osteoarthritis, fibromyalgia and tendinitis.)
Power lift chairs
Dental (We cover all dental expenses when maximum plan coverage is frequently reached.)
Hearing aids
While some of these items can be covered by insurance, the immediate risk of injury might outweigh the wait for coverage.
Join us, this year and every year on 1/23, in prayer and financial support! With a gift of $123, you can help us meet the needs of our IBVM Sisters who now need our support.
---