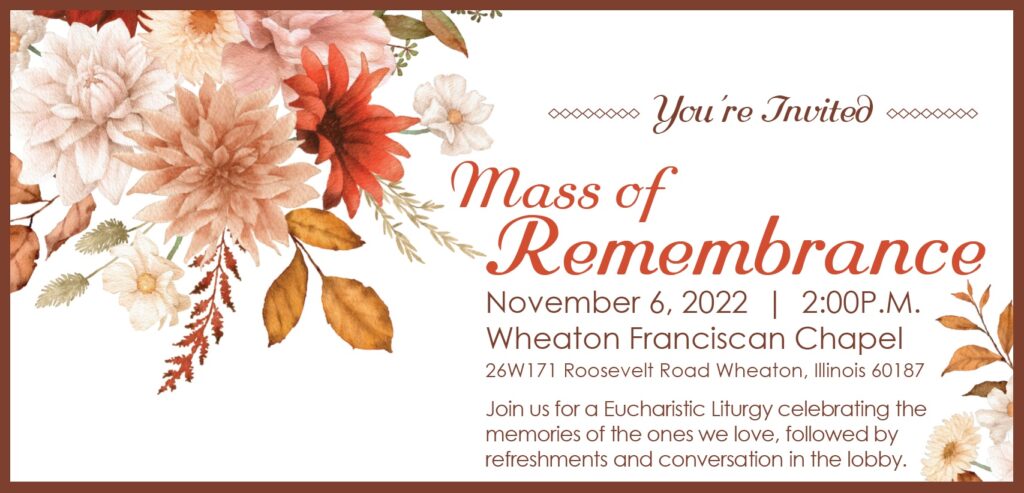 Please join us Sunday, November 6, 2022 at two o'clock in the afternoon
at the Wheaton Franciscan Chapel for a special Mass in memory of our beloved deceased
who have been enrolled in the IBVM Office of Development's Book of Remembrance throughout the year.
We welcome you to invite family and friends of the recently deceased.
Refreshments will be served afterwards in the lobby.
Please enter using Door/Entrance 7. We ask that you please
wear a mask and are vaccinated.

You can register for the Mass using the online form below, via the mailing, or by calling the
IBVM Office of Development at 630-682-9097.
---
Registration
---
If you would like to make a donation in memory of a loved one, you may do so as well.